ALTESSE

On 25 March 2014, the Commercial Court of Aubenas chose Renaissance from among 7 candidates to take over Ardèche-based family jewellery business, GL Bijoux. As the leading French manufacturer of gold, silver and gold-plated jewellery, ALTESSE is the reference supplier of jewellers. It also manufactures for the most famous French luxury brands, and has been recognized with the "Entreprise du Patrimoine Vivant" (Living Heritage Company) label. In order to guarantee the success of the recovery, Eric LEFRANC teamed up with recognised jewellery industry managers and set up a dedicated and experienced team of managers to implement a comprehensive redeployment of the company. After suffering heavy losses in 2012 and 2013, ALTESSE returned to profit in 2014 and to growth in 2015 with the launch of its new collection of customizable jewelry "Les Georgettes".
MARREL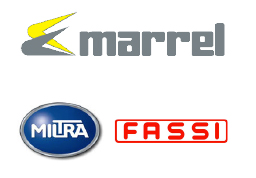 In April 1998, the Crédit Lyonnais sold Marrel, the biggest French manufacturer of equipment for industrial vehicles, to Caravelle. Pierre-André MARTEL took over as Chairman of the company and successfully implemented a restructuring plan that enabled it to return to profit in 2000. In 2004, the company found itself in difficulties once again whilst its market share was being eroded. In 2005, Pierre-André MARTEL named Éric LEFRANC as General Manager. Eric implemented a plan to bring the company back to profitability, including the renegotiation of its main purchasing contracts, the reorganisation of the work flows in the production units, an increase in productivity, a reduction in inventory, a reduction in the indirect workforce, the sale of the sales agencies to dealers, the launching of new products and the development of overseas sales. In 2007, Marrel returned to profit and a new General Manager was appointed. In 2013, Fassi & Miltra, leaders in truck-mounted cranes, bought Marrel, giving it the opportunity to grow faster on the international markets.


XP FRANCE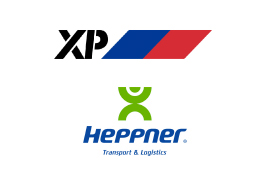 In June 2001, TNT Post Group sold its heavy loss-making French parcel delivery and freight forwarding business to Caravelle. Éric LEFRANC was named Chief Operating Officer and implemented a comprehensive plan to turn the company around. The 3 head offices were regrouped in one office, the operational workforce was reduced, the IT system was optimised, productivity rose by more than 10%, key purchasing contracts were renegotiated and the profitability of the customer portfolio was improved. By June 2002, XP was profitable again and in 2003 the company, enjoyed an operating profit in line with the best in class of the industry. In July 2004, Heppner acquired the firm and Éric LEFRANC assisted the merger of XP into Heppner until the end of 2004. XP is now totally integrated into the Heppner group, which has become one of the European leaders in transport and logistics.