Éric LEFRANC
With a degree in engineering and an MBA from Harvard Business School, Eric began his career in various operational roles at Motorola in Chicago and London, then with Honeywell in Paris, where he led the operational excellence programme for the automotive sector and the restructuring of the spare parts business in Europe. In 2001, Éric joined Caravelle where he quickly became one of the right-hand men of Pierre-André MARTEL (†2011). Working with this captain of industry and emblematic figure in French turnarounds, Éric developed considerable expertise in the acquisition of loss-making companies and the implementation of recovery plans. He organised and successfully turned around, as General Manager, XP France (TNT) and Marrel. At the end of 2012, following the accidental death of Pierre-André MARTEL, he left Caravelle and founded RENAISSANCE. Today he is President of RENAISSANCE, RENAISSANCE LUXURY GROUP, ALTESSE, TEXIER and Director of SMV.
Philippe OHANESSIAN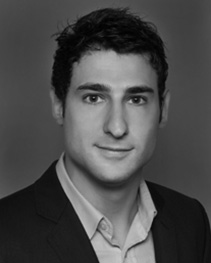 A graduate of the ESSEC business school, Philippe joined the school's Junior Entreprise while he was a student and became its President in 2010. At the end of his term of office at Junior ESSEC Conseil, Philippe joined the Paris office of Cinven, a private equity fund, as a trainee and worked on several different investment projects and portfolio company reporting. Following this, Philippe joined the mergers and acquisitions department at Goldman Sachs in London, where he was involved in various operations including Numéricable's buyout of SFR, the initial public offering of Altice or the sale of real estate portfolios. In April 2014, He joined Éric Lefranc at RENAISSANCE following the acquisition of the GL Group and has been involved in the company's recovery. He is now the CEO of Maison TEXIER.
Jérémie ESTIVALET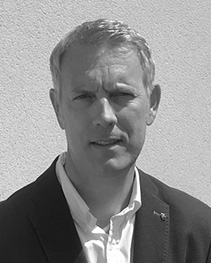 Following a degree in management, Jérémie began his career in operational management positions at VALEO where he headed production units, participated in the implantation of operational excellence and led part of the investment plan on assembly stations. With 15 years of experience, where he acquired a recognised know-how in this field, in 2006 Jérémie was offered the role of Director of Production within the MARREL group. Here he carried out a restructuration project and was quickly entrusted with overseeing their industrialization project. In 2015, Jérémie joined RENAISSANCE to take the role of Director of Production for the ALTESSE group.
Frédéric BRUNEL-ACQUAVIVA
After completing his master's degree in International Business & Management, Frédéric developed in his international career, building up a strong background in luxury. This experience has led him to construct an innovative entrepreneurial expertise in a multicultural environment. Frédéric is performance-driven with a strategic vision and start-up, profit-based mindset, which has led him to successfully develop well-known premium fashion brands within the jewellery and accessory industry, creating subsidiaries in Europe, Asia and America. Having previously being located in Hong Kong, Dubai and New York, Frédéric returned to Paris and joined RENAISSANCE LUXURY GROUP as Vice President, overseeing the group's business development and international expansion.
Quentin LE GALLO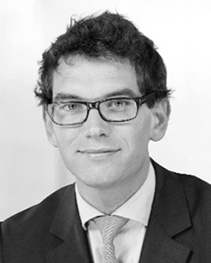 Quentin qualified as an enginner before starting his professional carrer in 2012 as a consultant in company restructuring. He quickly specialised in fusions, acquisitions and restructuring at Strategy& (a subsidiary of PWC, specialising in strategic advice). Quentin worked on several projects across different sectors (industry, energy, telecoms, e-commence, defence) as well as on problematics involving operational strategy. Notably, Quentin assisted the Areva group in restructuring following the sale of certain activities. In 2016 Quentin joined RENAISSANCE and is currently Director of Administration and Finance of ALTESSE.
Joris TOULET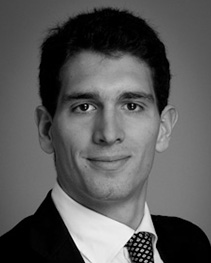 Upon graduating from EDHEC, Joris interned at the Lille branch of investor firm, Turenne Capital.
During his time there, he worked on investment and disinvestment for several accounts, as well as directing financially Alstom Power in Malaysia, where he led an internal audit and worked on hedging reports. In 2012, Joris joined Eight Advisory as part of their Transaction Services & Restructuring team, firstly as a consultant before becoming manager. He worked on more than twenty due dilligence cases for investment funds (Charterhouse, Apollo) and more than thirty company restructures (Groupe Ludendo, Groupe Spir, Ascometal). At the beginning of 2017, Joris joined RENAISSANCE to direct operations within MAISON TEXIER.
Virginie PUZENAT
With a background in management and marketing, Virginie began her career in an advertising agency for the Publicis group and subsequently developed her expertise in media planning and buying within the global WPP communication network. After spending 15 years in an agency with luxury brand clients as Director of Media Buying and then Director of Sales, Virginie joined the global VF Corporation group. Here she acquired an expertise in operational marketing and communications during her role as France Marketing Manager and then Europe Retail Marketing Manager for the leather goods brand Kipling. Virginie joined RENAISSANCE LUXURY GROUP in April 2015 as Manager of Communications and was actively involved in the launch of the Les Georgettes brand, as well as its innovative concept. She is currently Director of Operational Marketing and Communications for all of the group's brands.
Céline GUILHERMET-DAUBERT
After graduating from Parisian design school ENSAAMA where she specialised in industrial design and Duperré specialising in Fashion and Environment, Céline began her career as a watch designer at Opex. During her time there, she created the Ballerine watch, which remained the brand's best-seller for years. Céline progressed in her career freelancing for various fashion and accessory houses (Kréo agency, Lacoste, Twc), in various different fields such as jewellery, leather goods, eyewear and cosmetics. In 2007, Céline co-founded Rose Agency, a consulting agency for watch and jewellery brands (Seiko, Cacharel, Repetto, Oris) and she also launches a women's watch brand, Anna-Rose, with the ambition to create high-quality women's jewellery watches. Having always been fascinated by traditional know-how and jewellery, Céline joined ALTESSE in 2011, working for different licenced brands of the group, such as Lacoste, Nina Ricci and Kenzo. In 2014, Céline created the Les Georgettes concept and designed the brand's debut collections of customisable jewellery with interchangeable leather bands. She currently occupies the position of Director of Group Creation and Product Marketing.